Commercial Air Conditioning

Home

Commercial Air Conditioning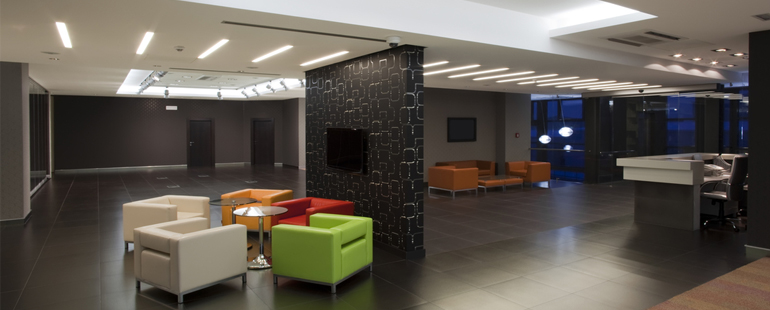 COMMERCIAL AIR CONDITIONING, Heating and Cooling Specialist in Melbourne
SEAC Air conditioning's highly skilled industrial air conditioning and commercial air conditioning technicians can assist you with all of your commercial heating and cooling service needs in Melbourne and Greater Melbourne Regions. From single floor properties to multilevel buildings, and individual units to plant based systems, we have the knowledge to get the job done. We have full access to a wide range of globally renowned manufactures and distributors. For large-scale heaters and coolers that offer long-lasting, exceptional performance and supreme functionality, choose SEAC Air conditioning.
At SEAC Air conditioning, we use leading manufacturers, such as Mitsubishi Electric and Temperzone. In addition to using high quality products, our highly trained design team ensures all of your needs and requirements are met. Whether you require a commercial heating and cooling system for the office break room, or air conditioning units for a school, SEAC Air conditioning leads the way in excellence and reliability. At SEAC Air conditioning, we have years of industry experience giving us the knowledge we need to carry out all air conditioning design, installation, maintenance, and air conditioning repairs in commercial premises.
Commercial premises that have benefited from our commercial air conditioning services in Melbourne include:
Public buildings
Aged Care Facilities
Hospitality and entertainment spaces
Restaurants and fast food places
Factory buildings
Hospitals and healthcare properties
Office complexes
Shops
Hair and beauty salons
Warehouses
Multilevel buildings
At SEAC Air conditioning, we provide the following services for commercial heating and cooling systems:
The supply and installation of units/systems
Workshop facilities
Fully qualified air conditioning / refrigeration technicians
Fully qualified electricians
Fully equipped service vehicles
Computerised file management
A competitive service
Tailored services
Whole system refurbishment
Control system upgrades
Compliance with Occupational Health & Safety standards
Quality assurance
Engineering and design
At SEAC Air conditioning, we understand how important heating and cooling systems are to keeping commercial properties functional and profitable. That's why we're the number one choice for air conditioning installation, maintenance, and repairs of office air conditioning and commercial air conditioning units and systems in Melbourne. If you'd like to know more about commercial, office, and industrial heating and cooling, and how these systems can give you year-round comfort, call 1300 818 450.