Referral Rewards Program

Home

Referral Rewards Program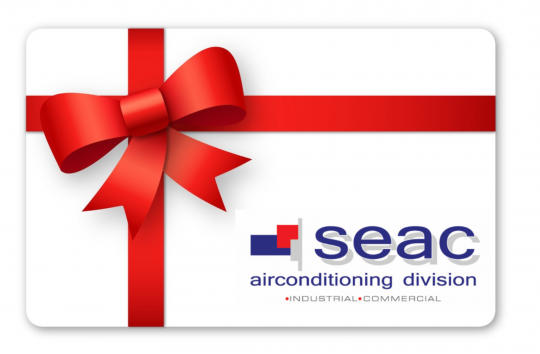 SEAC Airconditioning Referral Rewards Program
At SEAC Airconditioning Division, we consider our clients as the most important people we know.  It is their loyalty and trust that have made referrals such an integral part of our business growth. We've built our business upon customer satisfaction, returning clients, and word-of-mouth referrals. It's our goal to earn total satisfaction with every service call, system maintenance and installation and we encourage you to share your positive experience with colleagues.  Referrals are one of our best forms of advertising, with your help we're able to find other great customers like yourself.
To reward you for referring us we'd like to introduce the SEAC Airconditioning Referral Rewards Program.
Our referral rewards program has been designed to be valuable not only to you, but to the new clients you refer to us.  When the referred client schedules a service call, system maintenance or installation we will send you a $100 Visa Gift Card and the new customer you refer will enjoy a $100 SEAC Airconditioning Division Voucher to use on of our many services.
Here's how the program works
When you know of someone (Commercial or Industrial clients) who could benefit from the services SEAC Airconditioning offer, who has not yet used our company, you can pass on our details to them.  When they contact us to schedule a service, system maintenance or installation and mention that you referred them we will apply a $100 SEAC Voucher to their invoice, they will instantly save money and you will also be rewarded.  On the completion of their job we will send you a $100 Visa Gift Card.
Want to be rewarded now?
Already know of a client, colleague, friend or family member who could use our services?  You can start today just by passing out our details now.  We appreciate your loyalty and look forward to taking care of the new customers you refer to us.  We promise to do our very best to continue to provide you with the quality service and workmanship you deserve as an SEAC client and provide the same level of experience and expertise to those you refer. Thanks for your support!
To request further information about the SEAC Referral Rewards Program call or email the SEAC team today enquiries@seac.com.au or fill out the contact form on the right of this page.
View SEAC Airconditioning Referral Rewards Program Terms and Conditions